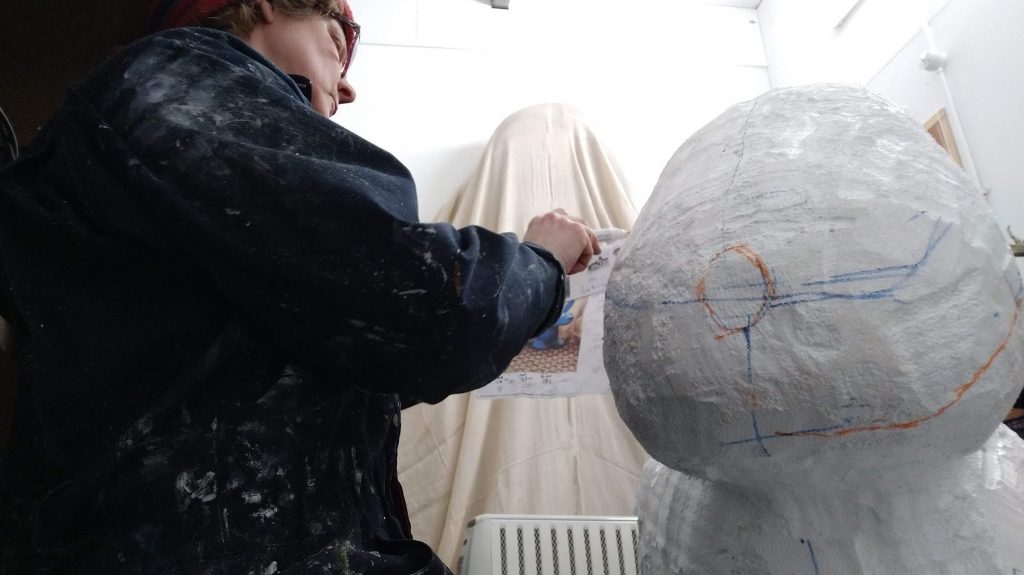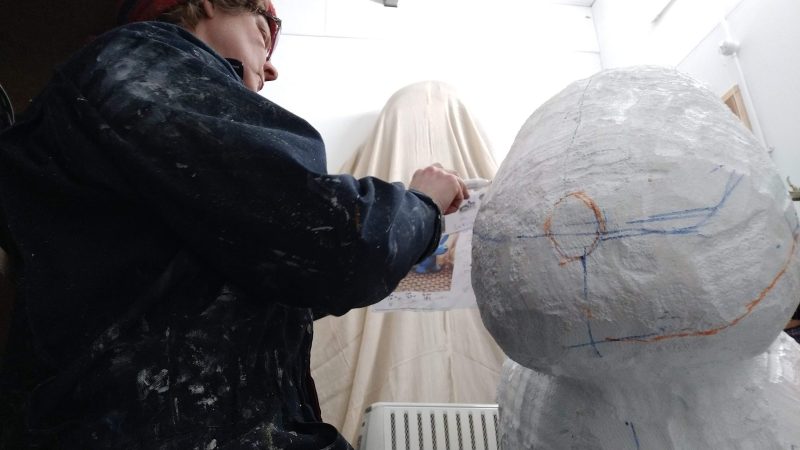 Rachel Mander is a full time mixed media artist based in Hebden Bridge, West Yorkshire. In 1991 she graduated from Winchester School of Art with a BA (Hons) in Fine Art Sculpture. In 1997 she trained as an Art Therapist at the University of Hertfordshire. Since graduating she has worked as a Scenic Artist, Prop Maker and Artist in Residence and has worked with a range of different client groups.
Rachel takes her inspiration from energy laden artworks from the likes of Jean Michel Basquait and Jean Dubuffet and finds the simplicity and immediacy of children's doodles a constant source of inspiration.
Rachel's creative process is a spontaneous, inquisitive and fluid one which often incorporates a range of unconventional materials which are new to her.  The unfamiliarity of various mixed media creates an unpredictability often resulting in happy accidents and surprises which give her creations a life force of their own.
Recently Rachel has been commissioned to produce a series of outdoor sculptures which are currently in production. Last year she also completed two bedroom painted murals; one was a unicorn theme the other was a full room spray painted galaxy theme, with a black hole.
"For me it's all about the process of making and the playful journey that it takes me on. I don't take it too seriously and allow myself to play.
If my work stirs an emotion in the viewer then that's a good day for me."
– RACHEL MANDER
LATEST FROM STUDIO – FOLLOW ME ON INSTAGRAM
To find out the latest news and images for Rachel Mander on Instagram & Facebook. Coming soon.